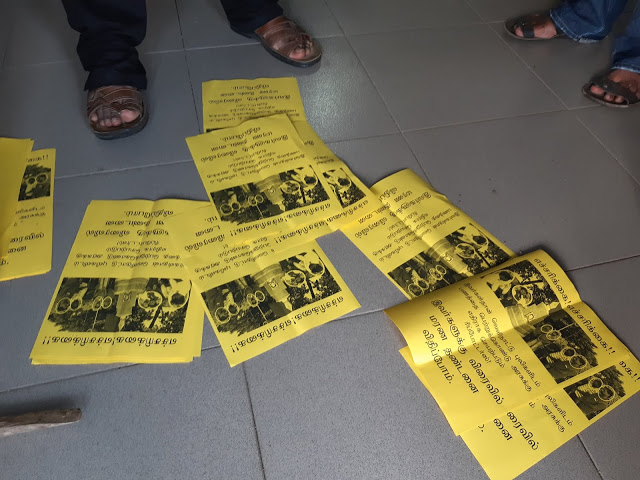 An immediate inquiry must be carried out regarding the threats faced by Batticaloa journalists – Free Media Movement
The Batticaloa media community states that several members of their group have been named and threatened with death through an anonymous leaflet delivered to their office.
The Free Media Movement considers threats as a serious hindrance to journalist in carrying out their professional activities, irrespective of the party instigating the threat or the background. The Free Media Movement therefore, urges all responsible stakeholders to immediately conduct an impartial inquiry and identify those responsible for this action which could seriously threaten media freedom and democracy and to provide true and factual information of the incident whilst taking appropriate action against the perpetrators.