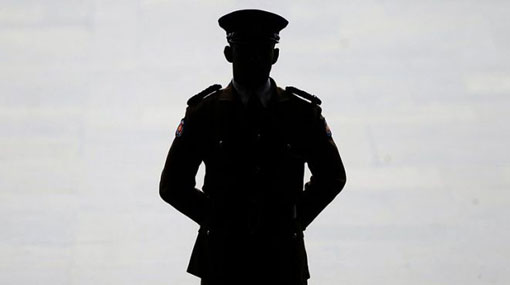 The harassment of the journalist in Matara is yet another classic example of the police misconduct – Free Media Movement
The Free Media movement strongly condemns the obstruction by police officers outside the court premises, to the attempt made by Chamal Fernando, a journalist of the Sri Lanka Rūpavāhinī Corporation who went there on 15.07.2020 to report the driver responsible for the fatal accident of police officers in Matara Kirinda, being brought to court. This attempt to obstruct a journalist is another example of the police misconduct.
A police officer who was accompanied by the court registrar had attempted to take the journalist inside the court. The situation had calmed down by the time the other journalists had gathered at the place, and the registrar had subsequently arrived and said that the magistrate had instructed not to obstruct journalists from reporting events outside the court premises. This shows that some government officials, including police officers, are violating the rights of professional journalists and act in a forceful and a threatening manner. The Free Media Movement strongly condemn this continuing trend of unruly behavior and request the relevant officials to take preventive action.